Community Energy Reliability Centers
The Challenge
Southern California is experiencing power quality problems and reliability concerns due to the closure of the San Onofre Nuclear Generating Station, the retirement of aging power plants, and gas storage challenges resulting from Aliso Canyon. Action must be taken now to ensure the power that enables our quality of life and growing economy is always there.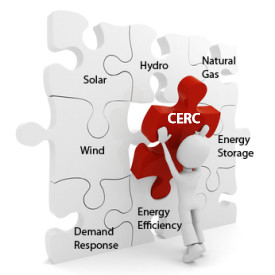 The Solution
The Community Energy Reliability Center (CERC) provides a unique solution to the electrical challenges in Southern California by:
Maximizing the use of solar and wind energy and creating a clean energy future for all Californians
Solving local electric reliability problems
Significantly reducing greenhouse gas emissions
Eliminating the need for major new power lines in our communities
The Benefits
CERCs offer substantial economic benefits to the communities where they locate, including:
Major local taxpayer, providing funding for local services
Low demand on services
Construction jobs for local union contractors
Low traffic impact
Improved local electric reliability
Good neighbor and community sponsor
Complimentary architectural design crafted to blend with local buidings
Millions of dollars in construction materials, supplies and services purchased locally
In addition to these significant economic benefits, CERCs provide a broad range of environmental benefits including:
Increasing the use of wind and solar energy, efficiency, demand response, and other clean energy benefits
Lowering overall greenhouse gas emissions as compared to other alternatives
Click here to access the CERC Frequently Asked Questions.